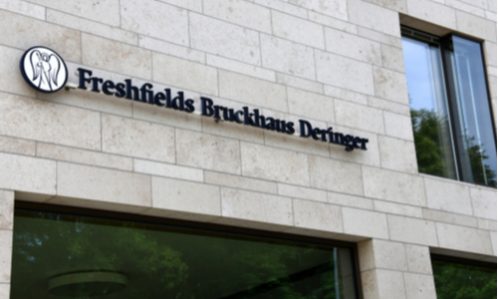 Freshfields Bruckhaus Deringer, a leading international law firm, has officially named Alastair Chapman as the new leader of their Antitrust, Competition, and Trade Practice Group. Chapman, previously the London managing partner of Freshfields' Antitrust, Competition, and Trade team, will assume this crucial role, succeeding Thomas Janssens, who is set to take on a new strategic position within the firm's global leadership team to advance the firm's growth agenda. Importantly, both Chapman and Janssens will continue to actively engage with their client practices while fulfilling their new leadership responsibilities.
Chapman brings a wealth of experience to his new position, having previously worked in Washington, D.C., and dedicated his efforts to matters spanning the European Union (EU) and the United Kingdom (UK). His expertise encompasses all facets of EU and UK competition law and associated commercial strategies. Chapman is well-versed in representing clients before EU and national regulatory bodies and courts, offering invaluable counsel on intricate cross-border transactions and investigations.
Read more: Freshfields Continues US Expansion With 4 Wilson Sonsini Partners
Notably, Chapman's notable client work includes his representation of the London Stock Exchange Group during its monumental $27 billion acquisition of Refinitiv. He also advised viagogo on achieving a favorable outcome with the Competition and Markets Authority (CMA) regarding its acquisition of StubHub. Furthermore, he played a pivotal role in representing Tesco during its unconditional clearance for the merger with Booker, as well as its involvement in the blocked merger of Sainsbury and Asda. Additionally, Chapman contributed to the successful $10 billion disposal of Tesco's Thai and Malaysian businesses.
Senior Partner Georgia Dawson commented: "I am delighted to announce Alastair's appointment. I look forward to working with him as he drives forward the success of our global Antitrust, Competition and Trade group, which is second to none when it comes to advising clients on navigating the complex and evolving competition law environment. I also wish to share my gratitude to Thomas Janssens who has been instrumental in the strategic growth of the practice and look forward to working with him in his new role."
Alastair Chapman said: "I am hugely excited to lead our global Antitrust, Competition and Trade group alongside my existing practice. We are uniquely well placed to advise our global clients on complex antitrust, merger control, foreign investment, and trade matters. I would also like to thank Thomas for his strategic leadership and dedication to our diverse group of highly talented colleagues."
Source: Freshfields