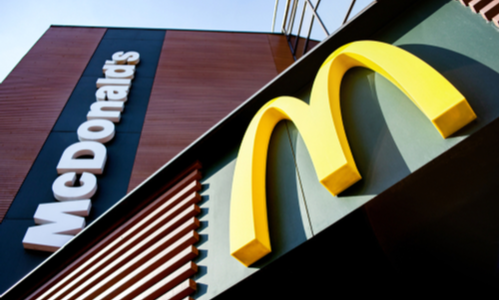 McDonald's Corp. has received a setback in a class-action antitrust suit after a three-judge panel in the U.S. Seventh Circuit Court of Appeals agreed with their workers in overturning a lower court's ruling.
The case, centering around McDonald's inter-franchise, anti-poaching clauses, was first brought to court by Florida McDonald's manager Leinani Deslandes in 2017, after declining a higher-paid job offered at another McDonald's franchise due to the company's anti-poaching agreements.
In 2022, U.S. District Judge Jorge Alonso granted summary judgment to McDonald's, ruling that the presence of other fast-food restaurants in Deslandes and co-plaintiff Stephanie Turner's home markets meant that McDonald's didn't have the market power to justify their antitrust claims, reported Bloomberg. 
However, the three-judge panel overruled this decision on Friday in an order, arguing that Alonso ran astray in finding that the anti-poach clauses were ancillary to franchise agreements and hence permissible under the Sherman Act. Ronald Reagan appointee, U.S. Circuit Judge Frank Easterbrook states, "One problem with this approach is that it treats benefits to consumers (increased output) as justifying detriments to workers (monopsony pricing). That's not right; it is equivalent to saying that antitrust law is unconcerned with competition in the markets for inputs," adding, "Is there some reason to think that a no-poach clause promotes the production of restaurant food? Maybe it just takes advantage of workers' sunk costs and helps each business's bottom line, without adding to output."
Read more: DOJ & FTC Agree McDonald's Should Face No-Poach Suit
The above circumstances led to the case being remanded to the lower court in order to consider questions such as whether the no-poach clause being taken into account was protecting the franchises' investments in training, or if it was being used to take advantage of the value of the workers' own investments. Easterbrook comments on this point as well, saying "Why did the clause have a national scope, preventing a restaurant in North Dakota from hiring a worker in North Carolina, when the market for restaurant jobs is local? These and other questions require careful economic analysis that had not been undertaken by the summary judgment stage."
The workers' lawsuit succeeds in alleging an antitrust claim, with the case now being remanded to the trial court to consider whether or not McDonald's anti-hiring measures were hindering workers' rights. As the case progresses further, many will be eagerly awaiting the final verdict that could potentially have far-reaching implications.
Source: News Bloomberg Law