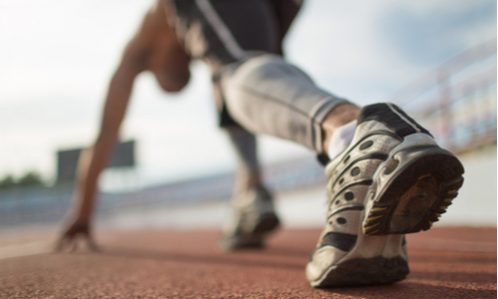 Senators Richard Blumenthal (D-Conn.), Cory Booker (D-N.J.) and Jerry Moran (R-Kan.) have joined forces to announce the College Athletes Protection & Compensation Act, a landmark bipartisan legislative framework that seeks to reform college athletics and prioritize student athletes' health, education and economic rights.
The proposed bill, which sets national standards for name, image, and likeness (NIL) deals and establishes a Medical Trust Fund to provide care to injured athletes, is being championed by the Senators as an important step forward for college athletes.
"Kansas has an unparalleled history of college athletics that includes several premier programs attracting student-athletes from all over the nation and the world," said Sen. Moran. "Together, Sens. Booker, Blumenthal and I are releasing this discussion draft to empower student-athletes while maintaining the integrity of college sports that we all know and love. Athletics teach young men and women many valuable skills that serve them throughout their life, and it's important to protect their ability to pursue an education while allowing them to capitalize on their name, image, and likeness as a student-athlete. This bipartisan framework is a milestone step forward for college athletes—protecting sports heroes whose blood, sweat and sacrifice drive a multibillion-dollar industry."
Under the framework, athletes would be allowed to have representatives aiding them with contracts, finances, marketing, and brand management. Schools and the Medical Trust Fund would be responsible for covering out-of-pocket expenses for injuries and other long-term conditions resulting from athletes' participation in sports. The bill would also ensure that athletes retain their aid covering tuition, books, and other fees until they graduate.
Related: Kentucky Senator Rand Paul Is Opposed To New Antitrust Laws In College Sports
Sen. Blumenthal believes the time has come for athletes to gain the basic rights and protection they deserve. "For far too long the NCAA and powerful special interests have held sway, putting athletes second to dollars," he said. "Athletes deserve national NIL standards, a Medical Trust Fund, scholarship safeguards, protection against mistreatment and abuse, and more. America's athletes—all 500,000—deserve these basic rights."
Sen. Booker agrees and adds that the bill "would make college athletics fairer, safer, and more just, and empower more young people to succeed in sports and beyond."
"Being a college athlete was one of the greatest gifts of my life – it opened doors of opportunity and offered lessons I carry with me to this day," he said. "But it also opened my eyes to some deep, systemic injustices in the system – a system that, to this day, continues to put profits over athletes. This bipartisan proposal represents a major step forward, and I'm grateful for the partnership with Senators Blumenthal and Moran."
The proposed bill follows the NCAA allowing student-athletes the opportunity to make NIL and endorsement deals in June 2021 in response to the Supreme Court's ruling that the NCAA violated antitrust laws by limiting student-athletes'compensation. The legislation also provides athletes access to financial literacy and lifestyle development courses to ensure that they are equipped with the necessary knowledge to protect their finances, as well as require athletic associations such as the NCAA to provide male and female student-athletes with the same facilities and services during national tournaments.
The trio of Senators are now advocating for national support and passage of the College Athletes Protection & Compensation Act. The bill has the potential to reshape the college sporting landscape and provide athletes with the economic and educational opportunities they so rightfully deserve.
Source: The Hill