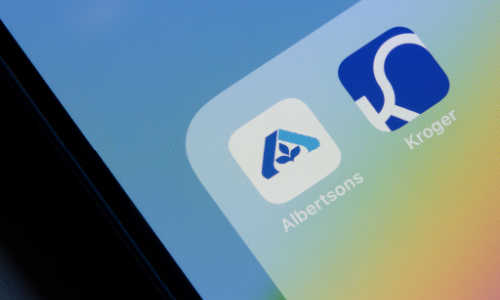 California Attorney General Rob Bonta has hinted at the possibility of a lawsuit to thwart Kroger's proposed acquisition of Albertsons. The deal, valued at $24.6 billion, was announced in October 2022 and seeks to merge two of the largest grocery chains in the United States.
While no final decision has been made, Bonta has voiced concerns that signal a potential legal challenge. The key issues at hand include the potential for higher prices for consumers, reduced payments to California farmers, the creation of food deserts, and adverse impacts on workers within the grocery industry, reported Reuters.
The merger between Kroger and Albertsons would result in a combined grocery chain with nearly 5,000 stores. In an effort to gain regulatory approval, both companies revealed plans in September to sell over 400 grocery stores to C&S Wholesale Grocers.
Kroger has responded to the prospect of a lawsuit by highlighting what it believes would be the positive outcomes of the merger. The company argues that it would lead to lower prices for customers, job security for unionized workers, and increased food donations to families in need, with a commitment to provide 10 billion meals to people across America by 2030. Kroger contends that if the merger were blocked, only non-unionized retailers like Walmart and Amazon would benefit.
Read more: New Private Suit Seeks To Block Kroger's Albertsons $25B Buy
As it stands, Walmart currently holds the largest market share among U.S. grocers, with 34.8% of the market, according to Reuters.
Bonta, speaking in Washington, revealed that he had met with Federal Trade Commission Chair Lina Khan to discuss the grocery merger, among other matters. The FTC is currently conducting a review of the deal to ensure that it complies with antitrust laws.
Furthermore, Bonta's office has been exploring potential concerns beyond groceries, including whether the merger might lead to "pharmacy deserts." This term is used to describe areas where residents find it increasingly challenging to access essential medicines. Such concerns underscore the broader societal impacts and complexities associated with large-scale corporate mergers like this one.
Source: Reuters