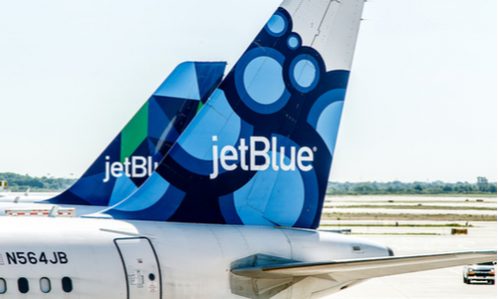 JetBlue Airways Corp. and Spirit Airlines have failed in their efforts to thwart a consumer lawsuit challenging their proposed $3.8 billion merger. Plaintiffs argue that this merger could potentially lead to reduced capacity and higher airfares.
The ruling handed down on Wednesday not only paves the way for a trial but also allows two consumer plaintiffs to continue pursuing their claims, reported Bloomberg Law.
United States District Court Judge William Young, presiding over the case in the District of Massachusetts, found that the consumers had the legal standing to bring forth their antitrust claim. He contended that they fell into the category of individuals intended to be protected by antitrust laws, as their allegations revolved around harm caused by the proposed merger.
This legal battle traces its roots back to April 2022 when JetBlue first announced its intention to acquire Spirit Airlines, headquartered in Fort Lauderdale. Initially, Frontier Airlines had pursued a merger with Spirit, with the deal being unveiled in February 2022. However, it was ultimately terminated in July of the same year due to insufficient shareholder support. JetBlue's entry into the fray sparked a high-stakes bidding war.
Related: JetBlue & Spirit Airlines Antitrust Trial Date Set For October
Under the terms of the proposed agreement, JetBlue would acquire Spirit for a sum ranging from $33.50 to $34.15 per share in cash, dependent on the timing of the transaction. This includes regular monthly payments of 10 cents per share that JetBlue has been making to Spirit shareholders since the beginning of the year. These payments will continue until the transaction is either completed or terminated.
Importantly, should the merger be abandoned due to antitrust concerns, JetBlue has committed to paying Spirit a "reverse break-up fee" of $70 million. The stockholders stand to receive $400 million, minus any amounts already disbursed prior to the termination of the deal.
This recent ruling marks a significant milestone in the legal battle between JetBlue Airways Corp., Spirit Airlines, and the concerned consumers. The case will now proceed to trial, where the merits of the plaintiffs' claims against the proposed merger will be thoroughly examined. This development raises questions about the future of this multi-billion dollar deal and its potential implications for the airline industry.
Source: Bloomberg Law