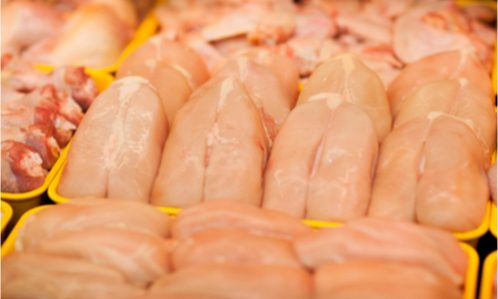 A U.S. appeals court has invalidated a $57 million award in legal fees granted to attorneys representing chicken consumers in an antitrust lawsuit. The court determined that the federal judge's decision regarding attorney compensation was insufficient and needs to be reevaluated.
The 7th U.S. Circuit Court of Appeals, comprising a panel of three judges, declared that the Chicago federal district judge in charge of the case did not adequately consider fee awards from other circuits or bids submitted by the class attorneys in different lawsuits.
This development is part of an ongoing legal battle surrounding allegations that Tyson Foods, Pilgrim's Pride, and other companies colluded to manipulate chicken prices. The Hamilton Lincoln Law Institute led the challenge against the granted legal fee award.
The appeals court panel, led by Circuit Judge Michael Brennan, did not specify an appropriate amount for Hagens Berman Sobol Shapiro and Cohen Milstein Sellers and Toll, the plaintiffs' law firms. Last year, U.S. District Judge Thomas Durkin had granted them 33% of the $181 million settlement.
Read more: Chicken Price-Fixing Suit Nets $57.4M In Attorney Fees
Circuit Judge Brennan stated that "the determined one-third portion of the settlement requires more thorough explanation and consideration." The case was reviewed by Chief Circuit Judge Diane Sykes and Circuit Judge Doris Pryor alongside Brennan.
Ted Frank, director at the Hamilton Lincoln Law Institute and the Center for Class Action Fairness, expressed hope that this ruling would lead to a greater sum for the class.
Steve Berman of Hagens Berman expressed confidence that Judge Durkin, after assessing the factors outlined by the appeals court, would arrive at a similar decision regarding the fee.
The consumer attorneys argued that Judge Durkin was well-equipped to determine a reasonable fee, given his extensive involvement in numerous related cases spanning six years and generating over 6,000 docket entries.
The appeals court instructed Judge Durkin to take a closer look at fee proposals made by class counsel while seeking appointments to lead various litigation cases. These bids, according to Brennan, "reflect the price of co-class counsel's legal services in antitrust litigation."
Source: Reuters