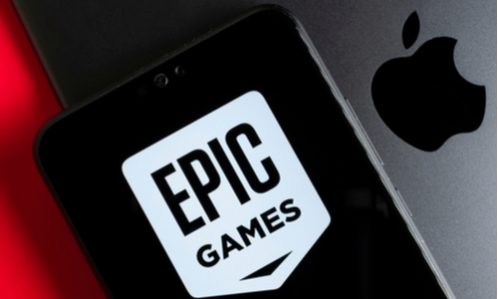 In a significant development in the ongoing legal battle between Epic Games and Apple, Epic Games has formally requested the U.S. Supreme Court to review its antitrust case against the tech giant. Epic Games seeks to overturn previous lower court rulings that concluded Apple had not violated antitrust laws.
Epic Games, the creator of the immensely popular game "Fortnite," has been locked in a protracted legal dispute with Apple, alleging that the company's App Store policies, which impose commissions of up to 30% on in-app purchases, constitute a violation of U.S. antitrust laws. In 2021, a trial court initially ruled that Apple's App Store did not breach antitrust laws, as reported by Reuters.
However, the same court did acknowledge that a specific provision preventing developers from providing users with links to alternative third-party payment methods did run afoul of a California unfair competition law. Consequently, Apple was instructed to modify this practice, though these orders have remained on hold pending the ongoing appeals process.
Read more: Epic Games v. Apple: A Case Summary
Earlier this year, the U.S. Ninth Circuit Court of Appeals upheld the lower court's ruling, and the U.S. Supreme Court subsequently denied an emergency request by Epic Games to enforce the lower court's directive regarding changes to the App Store rules.
Instead, the Supreme Court determined that these orders should continue to be held in abeyance. In its recent filing with the U.S. Supreme Court, Epic Games has sought clarity on various intricate aspects of antitrust law.
While the trial court did find that Apple's practices had the effect of diminishing competition in the software market, it ultimately sided with Apple's argument that these anticompetitive effects were mitigated by the company's efforts to bolster the security of iPhones.
Source: Reuters