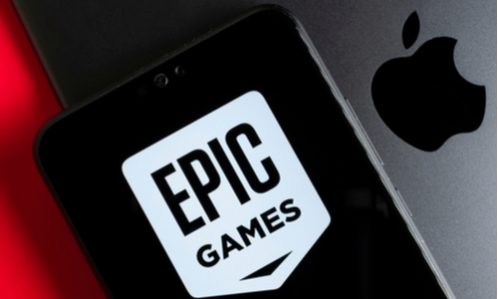 On Thursday, Epic Games, the popular video game maker of Fortnite, asked the U.S. Supreme Court to allow a lower court ruling to take effect against Apple that could force the iPhone maker to change payment practices in its App Store. This request comes as a result of the antitrust lawsuit that the company filed in 2020 challenging Apple's App Store practices, reported Reuters. 
The San Francisco-based 9th US Circuit Court of Appeals had upheld a federal judge's 2021 order that could require Apple to allow developers to provide links and buttons that direct consumers to payment options outside the App Store and avoid paying sales commissions to Apple. Additionally, the trial judge found that Apple violated California's unfair competition laws by barring developers from 'steering' users to other ways to pay, However, the judge also ruled that Apple's rules did not violate antitrust laws.
In response to the 9th Circuit's decision, Apple issued a statement, claiming that the decision "will limit Apple's ability to protect users from fraud, scams, malware, spyware, and objectionable content" and that "Apple will be required to change its business model to comply with the injunction before judicial review has been completed".
However, Epic Games argued that the same court "was too lenient" in their decision and explained that Apple illegally barred developers to access payment options outside the App store and insisted on collecting their commission from the developers instead.
Read more: Apple Accused of Charging Excessive Fees in New UK App Store Suit
In their plea to the Supreme Court, Epic Games argues that Apple is using their power over their app store to fix prices, and "this is both unlawful and anti-competitive".
The Supreme Court has yet to make their decision about taking up the case or not but it could have significant implications for Apple and Epic Games. If the court grants Epic's request, Apple will have to change its payment practices and will no longer be able to monopolise the sales process.
Epic Games said in a statement that, "the Core issue is whether Apple or any other technology company can use its market power to limit consumer choice and stifle innovation. We stand ready to take our case to the Supreme Court to defend the freedom of people who buy apps and the freedom of developers to create and sell apps in an open and competitive market". Apple has not responded to the latest developments.
The outcome of this legal battle will be highly anticipated, as it may have wide-reaching implications for consumers and developers alike. It will be interesting to see what resolution the Supreme Court reaches and how it will affect the tech industry at large.
Source: Reuters