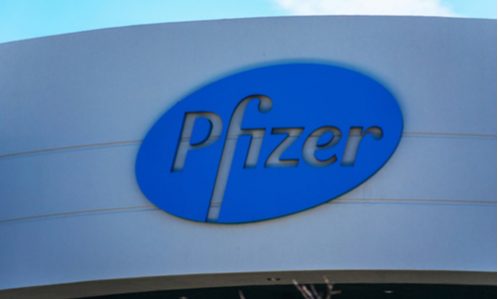 EU antitrust regulators have set a deadline of October 19 to decide on Pfizer's $43 billion bid for Seagen, according to a regulatory filing on Friday. This deal, announced by U.S. pharmaceutical company Pfizer in March, is its largest to date and aims to acquire Washington-based Seagen, a pioneer in antibody-drug conjugates used to target cancer cells while sparing healthy ones.
The European Commission now has the option to either clear the deal after a preliminary review or initiate a four-month-long investigation if it has serious concerns. Pfizer has already sought EU antitrust approval on Thursday, signaling its commitment to completing the acquisition.
Antibody-drug conjugates, developed by Seagen, are often likened to "guided missiles" due to their ability to specifically target cancer cells. These innovative drugs have shown promising results in cancer treatment, offering hope to patients worldwide.
The European Commission's decision will have significant implications for the pharmaceutical industry and cancer patients alike. If approved, the deal would strengthen Pfizer's position in the oncology market and expand its portfolio of cutting-edge cancer treatments. It would also provide Seagen with the resources and global reach of Pfizer to further develop and commercialize its products.
Read more: Pfizer, Seagen Submitted Paperwork To FTC & DOJ For Their $43 Billion Deal
However, the antitrust regulators will carefully evaluate the potential impact of the deal on competition within the market, reported Reuters.  The EU's strict competition laws aim to prevent monopolies and ensure fair market conditions for consumers and businesses. The Commission will assess whether the acquisition could lead to reduced competition in the oncology sector or hinder innovation in the development of new cancer therapies.
Pfizer's bid for Seagen is part of a broader trend of consolidation within the pharmaceutical industry. Companies are increasingly seeking strategic partnerships and acquisitions to strengthen their research and development capabilities and gain a competitive edge in the market.
The outcome of the EU antitrust review will be eagerly awaited by industry experts and stakeholders. If the deal is cleared, it could pave the way for further consolidation in the oncology sector and potentially spur more investment in innovative cancer treatments. On the other hand, if the Commission decides to launch a full investigation, it could delay the completion of the deal and require additional concessions from Pfizer to address any competition concerns.
The decision by EU antitrust regulators will be a crucial milestone for Pfizer and Seagen, as well as for the broader pharmaceutical industry. It will shape the future landscape of cancer treatment and determine the level of competition and innovation in this critical sector.
Source: Reuters