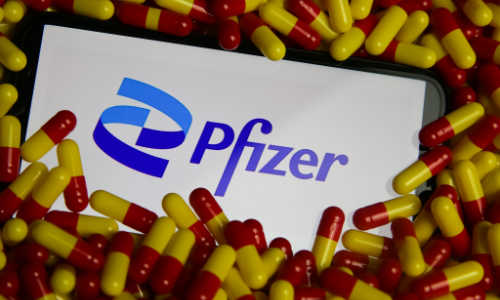 The European Commission granted unconditional approval on Thursday for US pharmaceutical giant Pfizer's ambitious $43 billion acquisition of cancer drug manufacturer Seagen. This move marks a pivotal step in Pfizer's strategic expansion and underscores the positive market dynamics surrounding the deal.
Pfizer initially unveiled its intention to acquire Seagen in March of this year, in what is the largest acquisition the company has embarked on recently. The pharma giant was able to undertake this major transaction, thanks in part to the substantial financial resources garnered from its COVID-19 vaccine and treatment ventures, reported Reuters.
The European Commission, responsible for assessing potential antitrust issues within the 27-country European Union, issued a resounding vote of confidence in the acquisition. The regulatory body determined that the proposed merger would neither significantly impede competition in the EU market nor negatively impact drug prices. In a statement, the EU antitrust watchdog affirmed that "the proposed merger would not raise competition concerns."
Read more: Pfizer, Seagen Submitted Paperwork To FTC & DOJ For Their $43 Billion Deal
Seagen, headquartered in Washington, has earned a reputation as a trailblazer in the field of antibody-drug conjugates. These cutting-edge therapies are often likened to "guided missiles," engineered to target and eliminate cancer cells while sparing healthy tissue.
The approval from the European Union underscores the attractiveness of Seagen as an acquisition target and highlights Pfizer's commitment to expanding its footprint in the oncology drug market.
Source: Reuters