EU Watchdogs Scrutinize Microsoft's Cloud Rights Sale Amid Activision Blizzard Bid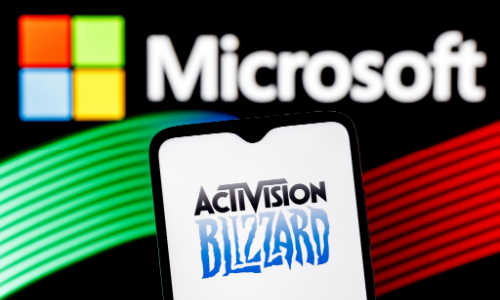 European Union antitrust regulators are poised to examine the implications of Microsoft's recent proposal to transfer its non-EU cloud streaming rights to Ubisoft Entertainment. This strategic maneuver is part of Microsoft's effort to secure approval from UK regulators for its proposed acquisition of Activision Blizzard. The European Commission, responsible for overseeing antitrust matters in the EU, is now assessing how this development might impact the commitments made by Microsoft as part of its prior agreement.
A spokesperson for the European Union executive stated, "We are closely monitoring the developments in the UK and evaluating the potential consequences for the commitments previously accepted by the Commission." This statement underscores the significance of Microsoft's proposed divestment within the broader regulatory context.
Microsoft's decision to sell its non-EU cloud streaming rights to Ubisoft Entertainment represents a pivotal step in its strategy. By making this concession, the tech giant aims to strengthen its case for obtaining approval from UK antitrust regulators for its high-profile acquisition of Activision Blizzard. Nevertheless, the European Commission's earlier approval of the deal, contingent on Microsoft licensing popular Activision games to competing game streaming platforms for a decade, is now under renewed scrutiny.
Read more: UK Regulator Throws Lifeline To Microsoft-Activision Blizzard Deal
As this regulatory situation unfolds, industry experts and stakeholders will closely monitor the outcome of the EU antitrust authorities' examination. The intersection of multinational deals, cloud streaming rights, and regulatory oversight highlights the complex dynamics of today's technology landscape. The verdict on this matter could establish a precedent for future cross-border tech acquisitions navigating antitrust challenges within the EU's jurisdiction.
In summary, Microsoft's proposal to transfer its non-EU cloud streaming rights to Ubisoft Entertainment as part of its strategy to secure UK approval for the Activision Blizzard bid has attracted the attention of EU antitrust regulators.
Source: Reuters