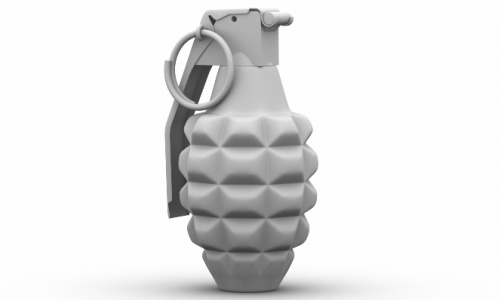 German arms maker Diehl has been fined 1.2 million euros by European Union antitrust regulators for participating in a military hand grenade cartel with its rival Ruag.
The European Commission announced the fine this week, accusing both Diehl and Ruag of splitting up national markets across Europe, resulting in both companies mutually agreeing that only the designated manufacturer of the area was allowed to sell military hand grenades. Ruag managed to escape with a fine of only 2.5 million euros, thanks to its alert to the EU competition enforcer.
The commission said that Diehl benefited from a 50% discount for cooperating with them, as well as an additional 10% reduction. According to the EU antitrust regulator, companies are liable to fines of up to 10% of their global turnover in case of violation of antitrust rules.
"Following this allocation, only the designated manufacturer was entitled to sell military hand grenades in its allocated territory unless the other party gave its consent," the European Commission stated in a statement.
Overall, Diehl was required to pay 1.2 million euros by the European Union due to their involvement in the military hand grenade cartel, while Ruag managed to avoid a massive fine due to their early alert to the EU antitrust watchdog.
Source: Reuters