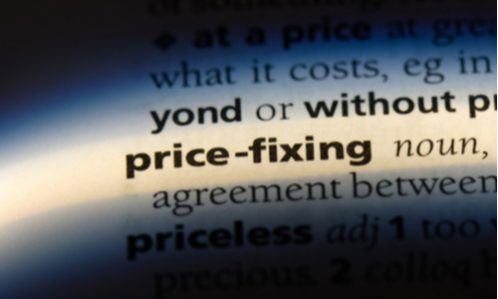 Direct purchasers of the chemical sodium hydroxide- commonly known as caustic soda- have been dealt a landmark victory in their antitrust lawsuit against the U.S. subsidiary of Formosa Plastics Corp, after the company agreed to pay an impressive $7.5 million and cooperate with plaintiffs.
The highly concentrated chemical, which is used in soaps and detergents, food processing, textiles, pharmaceuticals and other industries, has been the subject of a years-long conspiracy to fix prices, beginning in 2015.
Read more: University of Chicago Settles Lawsuit in Price-Fixing Case
Following the much-needed settlement by the Taiwan-based company, a spokesperson for OxyChem, another defendant company, released an official statement saying that "the allegations in the complaint were 'entirely without merit' and that the company will 'continue to vigorously defend itself.'" The deal, which requires approval from Chief U.S. District Judge Elizabeth Wolford of the Western District of New York, is being dubbed an 'icebreaker' settlement in the antitrust litigation- viewed as a step that increases the chances of future settlements. Judge Wolford has yet to rule on whether the direct purchasers may sue as a class, or set an official trial date.
While it may take some time for a settlement to be reached in its entirety, Formosa Plastics Corp has taken a much-welcomed step in the right direction. A victory for direct purchasers of caustic soda, the settlement further demonstrates the power of collective action against corporate giants.
Source: Reuters