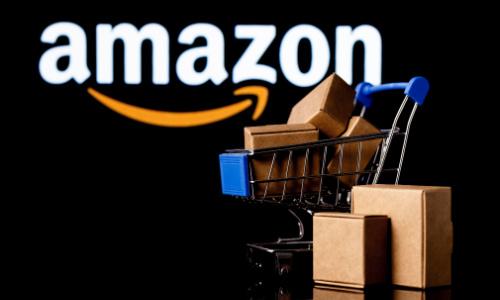 In a significant legal development, the Federal Trade Commission (FTC) and 17 state attorneys general have jointly filed a landmark antitrust lawsuit against e-commerce giant Amazon.
The lawsuit, unveiled on Tuesday, alleges that Amazon has exploited its dominant position in the marketplace to artificially inflate prices on other platforms, overcharge sellers, and undermine healthy competition, reported The Wall Street Journal.
This legal action, initiated in the U.S. District Court for the Western District of Washington, follows years of extensive investigation into Amazon's business practices. It represents one of the most substantial challenges ever mounted against the tech titan in its nearly three-decade history.
The FTC, in collaboration with the participating states, is seeking a permanent injunction from the court. This injunction aims to curtail Amazon's alleged unlawful conduct and reduce its monopolistic control, with the overarching goal of revitalizing competition within the marketplace.
Related: What's Going On Between The FTC And Amazon?
FTC Chairman Lina Khan, in a statement accompanying the complaint, enlisted the detailed allegations made against Amazon. She stated that the company was exploiting its monopoly power to its advantage, resulting in increased prices and diminished service quality for the millions of American families who rely on Amazon for their shopping needs, as well as the hundreds of thousands of businesses that depend on Amazon as a platform to reach customers.
There has been much speculation on whether the FTC would pursue the forced breakup of Amazon, a retail giant that also dominates the cloud computing sector and has made significant inroads into industries such as groceries and healthcare. Chairman Khan has refrained from addressing the question of whether such a breakup was on the horizon.
The outcome of this antitrust lawsuit could have far-reaching implications for the future of competition in the e-commerce industry and beyond. As the legal battle unfolds, it will undoubtedly attract widespread attention and scrutiny from various quarters, including consumers, businesses, and the tech industry at large.
Source: WSJ