FTC Chair Accuses Rep. Jim Jordan and Judiciary Committee Staff of Intimidation Attempts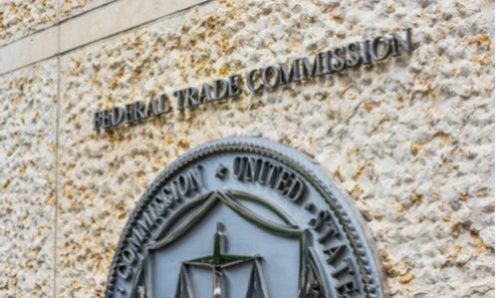 A recent case of attempted intimidation has broken out, as Federal Trade Commission Chair Lina Khan has accused Rep. Jim Jordan (R-OH) and his Judiciary Committee staff of ethical breaches. The alleged incident was part of an intimidation "campaign" against the FTC's career staff after Jordan threatened to issue subpoenas to rank-and-file attorneys, per Politico. 
At issue are four FTC employees supervising merger enforcement, many of whom served Republican and Democratic administrations. Khan says emails were sent directly to 23 employees on Monday, requesting their appearances for transcribed interviews.
The House Judiciary Committee and Jordan are denying the accusation, with spokesperson Russell Dye stating, "It's clear that Chair Khan's FTC is afraid of robust congressional oversight and answering for her radical policies and toxic work environment." According to Politico, Dye says the Committee's requests are "no different than what we ask of other agencies under our jurisdiction."
Read more: FTC Prepares to Challenge Amazon's Business Practices: Politico
The case is the latest in a heated debate between chair Khan and the Committee. Khan continued her statement, noting: "The subcommittees' politicized demands—which fail to offer proper legal guardrails—create a hostile work environment for career staff. These actions may chill staff willingness to work on nonpublic matters."
At stake in this dispute is the protection of the FTC's staff, which has always served with integrity and a commitment to the cause. We hope that the Committee will take the necessary steps to ensure the safety of their employees and the proper transparency in their line of work.
Source: Político