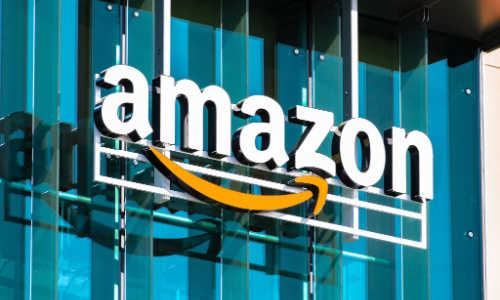 The U.S. Federal Trade Commission (FTC) has filed a lawsuit against Amazon.com, accusing the retail giant of abusing its market power to stifle competition. However, legal experts suggest that the FTC faces significant hurdles in court, testing the boundaries of U.S. antitrust law and presenting obstacles for the agency, reported Reuters. 
The lawsuit, filed in Seattle federal court by the FTC and 17 states, seeks an injunction and other penalties to address alleged unlawful conduct by Amazon. One of the key allegations is that the company unfairly favors its own products, while punishing merchants who wish to sell at lower prices on other platforms.
To succeed in court, the FTC must demonstrate not only that Amazon is a dominant player in the market but also that it has taken illegal steps to acquire or maintain its dominance. Additionally, the agency needs to define and prove the relevant markets, a crucial threshold issue.
Antitrust lawyer David Balto, a former policy director at the FTC, likened the agency's uphill battle to climbing Washington state's Mt. Rainier in tennis shoes. He acknowledged that while reaching the top is conceivable, it is a challenging task, reported Reuters.
As part of the case, Amazon will have an opportunity to present pro-competitive justifications for its alleged conduct. Lawyer Diane Hazel of Foley & Lardner explained that Amazon would need to demonstrate that its reasons are "legitimate" in order to counter the FTC's claims.
Read more: FTC Prepares Possible Antitrust Suit Against Amazon
Amazon's argument, according to antitrust scholar Tom Cotter of the University of Minnesota Law School, is centered around providing consumers with access to a wide variety of goods at affordable prices and with quick delivery. Amazon's general counsel, David Zapolsky, stated that the company's challenged policies have fostered competition and innovation within the retail industry, countering the FTC's claims that everyday retail competition is being stifled.
FTC Chair Lina Khan accused Amazon of using "punitive and coercive tactics" to unlawfully maintain a monopoly. This lawsuit by the FTC is broader in scope than the private consumer cases that have been filed against Amazon in the same federal court.
The private antitrust cases provide insights into the legal arguments Amazon is likely to make in challenging the FTC's lawsuit. In one such case, Amazon's lawyers argued that no court has ever condemned a business practice that offers low prices in a retail store for consumers. Amazon is also facing claims from another private civil lawsuit, which alleges that the company has hindered competition in shipping and fulfillment services.
U.S. District Judge Ricardo Martinez, who dismissed the aforementioned lawsuit in April, could potentially be assigned to the FTC's lawsuit due to the related factual and legal aspects. However, experts note that U.S. judges are cautious about using antitrust law to penalize low-pricing behavior, as it is not always clear whether such behavior is based on healthy market competition or if it aids a company in acquiring or maintaining market power.
Source: Reuters