Germany's Onshore Wind Auction Raises Concerns About Renewable Energy Targets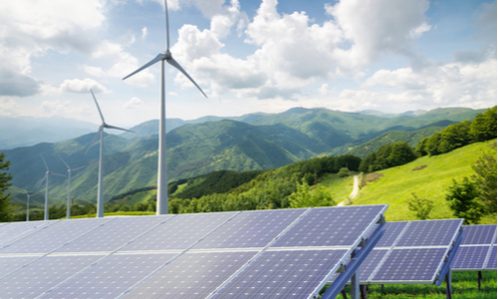 Germany's most recent onshore wind auction has sparked concerns as it garnered less interest than the previous sale, casting doubts on the government's ambitious renewable energy expansion goals.
During the auction held on August 1st, companies offered to develop approximately 1.4 gigawatts of capacity, a decrease from the 1.6 gigawatts offered in the preceding May round, as revealed by data from the country's regulator, Bundesnetzagentur. Although the regulator noted an increase in onshore awards this year compared to 2022, Germany faces the formidable task of tripling its capacity to achieve its objective of generating 80% of its power from renewable sources by 2030.
Related: EU Regulator To Work With Germany On 200B Euro Energy Aid Plan
In anticipation of reduced interest and to maintain competitive bidding, BNetzA had scaled down the tendered amount from 3.2 gigawatts to approximately 1.7 gigawatts before the auction took place. However, this move faced criticism from the wind industry, which deemed it "too drastic."
Prior to this, lengthy approval procedures had hindered progress on onshore wind projects. In response, the regulator had raised the maximum rates for tenders to offset the rising financial and supply-chain costs. In the most recent round of bids, participants requested subsidies of approximately 7.32 cents per kilowatt-hour, approaching the maximum allowable subsidy limit.
Source: BNN Bloomerg