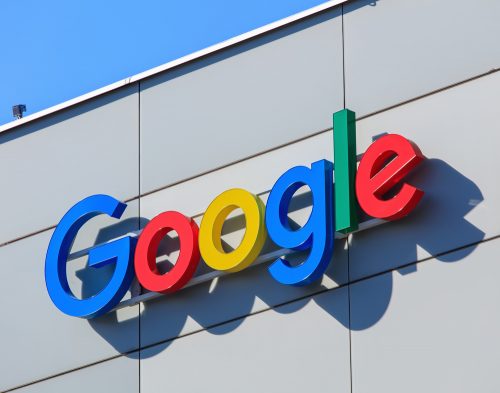 In a highly publicized antitrust case, Google accused U.S. Assistant Attorney General for Antitrust Jonathan Kanter of harboring a "personal vendetta" against the tech giant. Google's defense was filed Thursday in the U.S. District Court in Alexandria, Virginia.
According to CNN, Google lawyers stated that Kanter's past clients created an ethical conflict and should raise doubts about the US government's overall lawsuit. They cited years of advocacy by Kanter on behalf of clients that were strongly opposed to Google, public remarks made by Kanter, and evidence that he had lobbied for an antitrust case against Google prior to joining the DOJ.
"Kanter, the filing alleged, is using public office to accomplish what he was unable to do in private practice on behalf of his paying clients," Google's attorneys said. "Google also accused Kanter in the filing of surrounding himself at DOJ with others who may have a bias against the company, including the Stanford economist and artificial intelligence expert Susan Athey, who previously worked for Microsoft."
The filing attempted to reframe the DOJ's suit from one of an application of antitrust law by career DOJ staff into something more akin to a personal vendetta led by Kanter and his ideological allies. This is the second major antitrust suit the US government has leveled at Google, with the first being brought by the Trump administration in 2020.
Read more: Jude Rules Google Must Face DOJ Antitrust Suit Over Ad Tech
The current case calls for a break up of Google's ad tech business. In response to Google's motion, the DOJ argued that suggestions that the instant lawsuit was motivated by bias rather than facts are belied by the two assistant attorneys general and two acting assistant attorney generals that have been involved in the investigation, as well as by the many career prosecutors involved.
In a memo to the court, the DOJ further stated that "Google's discovery requests were 'unusual, invasive, and irrelevant,' and accused Google of trying to distract from its alleged 'monopolization scheme' with frivolous defenses."
Should the US District Court for the Eastern District of Virginia side with Google in the dispute, it could lead to further evidence entering the record. Google had previously requested the US District Judge Leonie Brinkema to transfer the lawsuit to Manhattan, but that request was denied in March.
The debate over the suit between Google and the US government has become both a legal and philosophical argument with far-reaching implications for an economy heavily reliant on technology. While Google argues that Kanter and Athey have a bias against the company, the DOJ asserts that their lawsuit is based on facts, not bias. Both sides agree that the outcome of the case could have important implications for the future of technology and digital advertising.
Source: Edition CNN