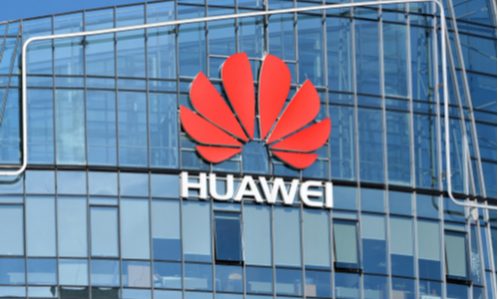 In a strategic move that has significant implications for the global tech industry, Huawei has seized a significant opportunity in the artificial intelligence (AI) chip market. The company, known primarily for its telecom and smartphone businesses, secured a substantial AI chip order from Chinese tech giant Baidu in 2023. This development comes as a result of the ongoing US restrictions imposed on the sales of Nvidia's advanced AI chips to China, creating a notable opening for Huawei to win market share.
Huawei has been steadily expanding its presence in the AI chip market for the past four years. The cornerstone of their efforts has been the Ascend AI chip series, which includes the 910B chipset. This platform serves as Huawei's primary product to rival Nvidia's A100 chip. The journey began in 2018 when Huawei unveiled the Ascend 910 chip, a pivotal part of the company's strategy to build a full-stack AI portfolio and establish itself as a computing power provider. The chip was officially launched in 2019, the same year the company found itself subject to US export controls.
Related: Germany Considers Banning China's Huawei, ZTE From 5G Network
Huawei claimed that the Ascend 910 was the world's most powerful AI processor at the time, garnering attention and interest. Reports from Chinese media indicated that the original Ascend 910 was manufactured using a 7-nanometer process. However, despite the initial buzz, this chip was unable to disrupt Nvidia's dominance, both within China and globally.
Nvidia, the US-based chipmaker, introduced its A100 and H100 chips in 2020 and 2022, respectively. These chips swiftly rose to prominence and dominated the majority of the AI chip market share worldwide. Experts have pointed to Nvidia's well-established AI projects on its software ecosystem as a significant advantage over Huawei. The existing software ecosystem for Nvidia offers a robust platform for AI development and deployment, making it highly attractive to AI developers and enterprises.
Analysts have also noted that Huawei's ecosystem version, known as CANN, is more limited in terms of the AI models it can effectively train. This limitation has been a factor contributing to Huawei's struggle to compete with Nvidia's comprehensive AI offerings.
The US restrictions on the sale of Nvidia's AI chips to China have inadvertently created an opportunity for Huawei to make inroads into the AI chip market. With their continued focus on innovation and development in the AI chip sector, Huawei aims to establish a more significant presence and potentially challenge Nvidia's dominance in the future.
Source: Time of Source