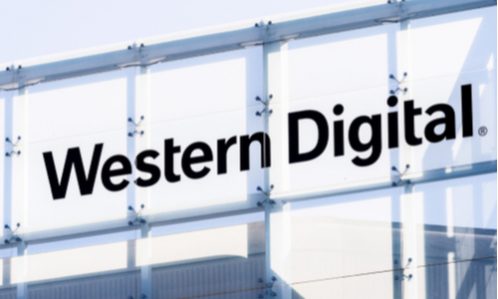 Kioxia Holdings Corp. has initiated discussions with Japan Investment Corp. (JIC) regarding a capital infusion to support its impending merger with Western Digital Corp., aiming to bolster the financial foundation of the combined entity, according to sources with knowledge of the matter.
The sources, who wished to remain anonymous due to the confidential nature of the negotiations, disclosed that Kioxia's lenders are actively working on submitting a commitment letter as early as Friday to expedite the agreement.
These financial institutions have expressed concerns about the capital adequacy of the new entity and have emphasized the need for additional investment to fortify its balance sheet, per Bloomberg. JIC, a government-backed investment fund dedicated to enhancing Japan's competitiveness in next-generation industries, is currently evaluating the request. Both companies are aiming to conclude negotiations within the month and intend to announce the deal before San Jose-based Western Digital's earnings report scheduled for October 30, as per the sources.
However, the merger faces opposition from South Korea's SK Hynix Inc., a key player in the memory chip sector. SK Hynix indirectly became a shareholder in Kioxia when a consortium led by Bain Capital acquired a controlling stake from Toshiba Corp.
The specific amount of funding sought by Kioxia from JIC and the likelihood of the fund supporting the merger remain undisclosed. When contacted for comments, Western Digital, Kioxia, Bain Capital, SK Hynix, and JIC all declined to provide any statements.
Read more: Western Digital In $20B Talks To Merge With Kioxia
Western Digital and Kioxia have been engaged in discussions concerning a possible merger for several years, with hurdles relating to control, leadership, financial considerations, and political implications stalling progress. In principle, the merger is aimed at enhancing the competitiveness of both companies in the memory chip industry, reported Bloomberg.
In the latest iteration of the talks, it has been proposed that Western Digital would possess slightly over 50% of a newly established holding company, leaving the remainder under the ownership of Kioxia. The flash business of Western Digital and Kioxia's operations would be amalgamated in the future. JIC has been approached to consider investing in an operating subsidiary owned by the new holding company.
Sources revealed that Western Digital, growing increasingly impatient with the prolonged negotiations, may advocate for a revised structure to the deal if it continues to face delays. The company intends to provide a public update on the status of the merger later this month.
Source: Bloomberg