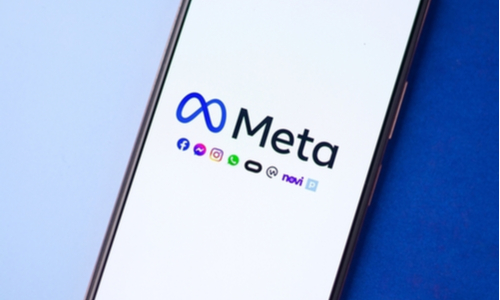 Canada's media industry launched a legal challenge Tuesday against social media giant Meta, asking the country's Competition Bureau to investigate its decision to block news articles on its platforms in response to a new law requiring tech companies to pay for news content.
The move comes as Canada's Online News Act, part of a global trend to make tech firms pay for news, became law in June, but the government is still finalizing rules to be implemented by the end of the year.
The Canadian government passed a bill, C-18, The Online News Act, which obligates Meta and Google's parent company, Alphabet, to pay for hosting and linking to news content from Canadian outlets. Meta, the parent company of Facebook and Instagram, has argued that, unlike Google, Facebook and Instagram are not primarily a news sites.
However, a group of Canadian news publishers and broadcasters, led by News Media Canada, the Canadian Association of Broadcasters and CBC/Radio-Canada, argued that Meta had violated Section 79 of Canada's Competition Act and has called on the regulator to weigh in.
In a statement, they said the blocking of news on Meta's platforms effectively prevents Canadian news organizations from gaining a fair slice of the online advertising pie and significantly reduces their visibility on social media channels.
Related: Meta To Pull News From Facebook Over Canada's Online News Act
"Meta's decision to bar Canadians from viewing news on Facebook and Instagram amounted to 'anticompetitive conduct' and violates a provision of a federal law," the groups said.
But the tech giant argued that Canadian law is based on the incorrect premise that Meta benefits unfairly from news shared on its platforms, when the reverse is true. It has also claimed that users do not come to its platform for news and that forcing it to pay for content shared on its platforms is unsustainable for its business.
The group of publishers warned that, by abusing its 'dominant market position', Meta was setting a dangerous precedent and would open up a vacuum for fake news and disinformation.
"Canada is not the first country where web giants like Meta have attempted to leverage their dominant positions through the blocking strategy Meta is employing in Canada," they noted. "This type of blocking strategy or other means to unilaterally dictate the rules of the game are widespread and can be seen on a global scale. If Meta is allowed to proceed unchecked, it could inflict significant damage to Canadian news organizations' ability to offer quality news services to Canadians, which is critical to the functioning of a free and democratic society."
The Competition Bureau is now investigating the case to determine whether Meta is guilty of 'anticompetitive practices'. Meanwhile, media experts have warned that the blocking of reputable news organizations could have a significant impact on Canadian journalism.
An estimated 80 percent of all online advertising revenues in Canada goes to Meta and Google, while Facebook and Instagram together account for more than 70 percent of the online social media market in the country, according to the media associations.
The parliamentary budget watchdog in an October 2022 report estimated the legislation would see Canadian media receive about Can$330 million (US$250 million) per year from digital platforms.
In response to the Competition Bureau investigation, Ottawa has suggested it might soften its stance on the law, proposing new regulations to address concerns raised by the companies.
Meta has refused to comment on the investigation but has said that news organizations voluntarily share content on Facebook and Instagram to expand their audiences and help their bottom line. Whatever the outcome, the case could have significant implications for Canadian journalism and the tech industry.
Source: Aljazeera