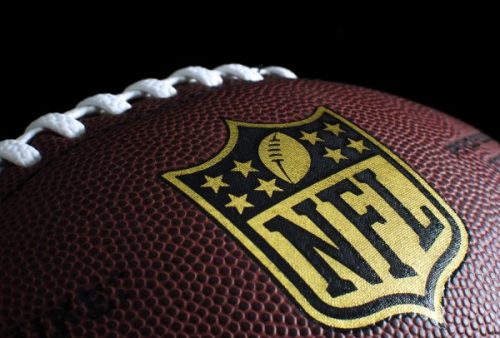 The National Football League and its teams are facing off against U.S. District Judge Philip Gutierrez in an upcoming hearing, stemming from a multibillion-dollar antitrust lawsuit that claims their exclusive Sunday Ticket package of televised games may be in violation of U.S. antitrust law.
According to Reuters,  arguments took place in Los Angeles federal court on Friday, in which Lawyers for the NFL N/A declared that there was no evidence to suggest that the league's licensing agreement for Sunday Ticket had harmed competition.
The plaintiffs are seeking a staggering $6 billion in damages, claiming the NFL's business agreement with DirecTV has artificially inflated the Sunday Ticket package's price – a package that provides out-of-market Sunday afternoon games that are not available for free on certain national broadcasters.
The NFL's attorneys have requested that Judge Gutierrez grant summary judgment to the league, before the scheduled February 2024 hearing. They argued for the exclusive licensing agreement, stating that it is "presumptively legal". The lawyers also stated that after "dozens of depositions and the disclosure of hundreds of thousands of records" that the plaintiffs had failed to find "any evidence that could transform" the lawful agreement into an antitrust conspiracy.
Related: Kentucky Senator Rand Paul Is Opposed To New Antitrust Laws In College Sports
The NFL recently reached an agreement with Google unit YouTube TV to carry the Sunday Ticket package for residential subscribers until 2030, as well as a separate agreement for commercial subscribers such as bars, hotels, and restaurants.
The plaintiffs allege the league and its 32 teams have conspired with themselves and DirecTV, "to eliminate all competition" in the broadcasting and sale of telecast football, resulting in restricted supply and higher prices for fans.
The lawyers for the NFL reject these claims, arguing that no evidence exists of "the NFL providing any direction to DirecTV or any form of control as to price." They went further drove home this point stating that the league and its teams "must act cooperatively and collectively to produce NFL football and NFL football telecasts." They urge Judge Gutierrez to use this lack of evidence in his ruling.
A hearing on the NFL's court filing is scheduled for October. It remains to be seen whether the NFL will be successful in its appeals, but with so much money on the line, it's sure to be an interesting case.
Source: Reuters