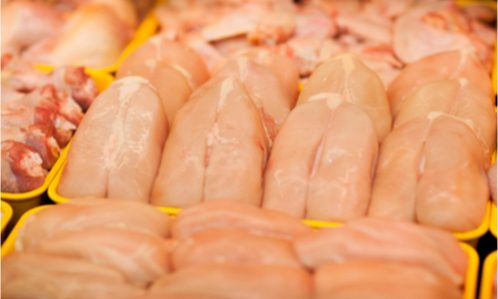 In a unanimous decision, an Illinois jury has absolved Sanderson Farms of engaging in a price-fixing scheme to artificially inflate broiler chicken prices, thereby delivering a significant victory to the Mississippi-based poultry producer. This ruling marks the end of a protracted legal battle that has been ongoing since 2016.
The verdict, delivered by the US District Court for the Northern District of Illinois, determined that Sanderson Farms had not conspired with other poultry companies to manipulate broiler prices through the exchange of competitively sensitive, non-public information, including data on prices, sales volume, and demand, through third-party co-conspirator Agri Stats Inc.
The case had been initiated by chicken buyers, including New York-based Maplevale Farms Inc., who had alleged that Sanderson and other defendants had colluded to reduce production and increase broiler chicken prices between 2018 and 2012. In 2021, agricultural giants Cargill Inc. and Continental Grain Co. acquired Sanderson Farms in a $4.5 billion deal.
Read more: Chicken Price-Fixing Suit Nets $57.4M In Attorney Fees
Notably, several other poultry producers, including Tyson Foods Inc. and Keystone Foods LLC, had either been dismissed from the case or had settled claims earlier. The outcome of this case adds to a series of legal losses and suggests that future plaintiffs pursuing lawsuits against food producers over alleged anticompetitive information-sharing may face a more challenging path, reported Bloomberg.
Jeremy Kilburn, the Chief Legal and Compliance Officer for Sanderson Farms, expressed his satisfaction with the verdict, stating, "The evidence presented over the last six weeks is clear: Sanderson Farms and the broiler industry did not conspire to produce less chicken. To the contrary, Sanderson Farms built more plants than the rest of the industry combined and grew more than any of its competitors before, during, and after the period of plaintiffs' alleged supply reduction conspiracy."
Co-lead counsel for the direct purchaser plaintiff class in the trial was provided by Lockridge Grindal Nauen PLLP and Pearson Warshaw LLP, while Proskauer Rose LLP represented Sanderson Farms throughout the legal proceedings.
Source: News Bloomberg Law