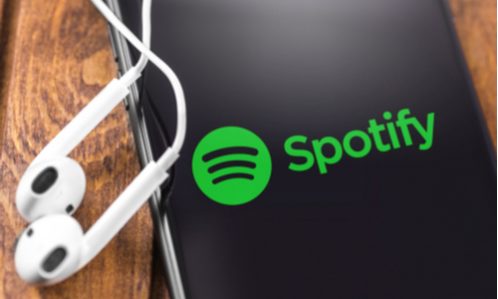 Spotify CEO Daniel Ek has called on the UK government to take advantage of its newfound freedom outside the European Union to implement new regulations that would curb the dominance of big tech companies. In an interview with the Financial Times, Ek emphasized the importance of developing artificial intelligence (AI) while expressing concerns that regulations put in place now would quickly become outdated due to the rapid pace of technological advancements.
During his visit to the UK, Ek engaged in discussions with ministers regarding the Digital Markets, Competition and Consumers Bill, currently under consideration in parliament. This bill aims to regulate competition in digital markets, creating a fairer playing field for smaller start-ups in comparison to large tech conglomerates. It grants competition authorities the power to establish conduct requirements for major companies, addressing market power and minimizing potential harm to consumers and competitors.
Ek believes that the UK has the opportunity to demonstrate leadership and agility in this area, asserting that Spotify has faced unfair obstacles due to the dominance of digital platforms like Apple, which act as gatekeepers to the internet. He expressed his astonishment at the fact that only two companies, Apple and Google, control how over 4 billion consumers access the internet worldwide. Furthermore, Ek highlighted the issue of these companies simultaneously dictating the rules and competing directly with other service providers downstream.
Related: Spotify Wants The EU To 'Accelerate' Apple Antitrust Case
To ensure a level playing field in the digital market, Ek stressed the need for UK legislation to prevent companies from being both a referee and a player. He emphasized that if the Digital Markets, Competition and Consumers Bill is to be passed, it must possess substantial enforcement mechanisms. Additionally, Ek is urging EU lawmakers to fully implement similar legislation called the Digital Markets Act (DMA) and is supporting the Open App Markets Act in the United States.
As the leading music streaming platform, Spotify has faced criticism in the past for its low artist compensation and the underrepresentation of lesser-known musicians. Ek clarified that the debate is not centered around the cost of using the App Store but rather Apple's dominant position, acting as a gatekeeper while simultaneously offering competing services. He used the analogy of a mall, where half of the UK population is present, to illustrate the issue. Businesses that directly compete with Apple are compelled to pay commissions on in-app sales, which Ek argues is anti-competitive.
Spotify's complaint against Apple in 2019 led to the European Union launching an antitrust case against the tech giant. In response to updates on the case earlier this year, Apple stated its commitment to working with the European Commission to understand and address their concerns while promoting competition and choice for European consumers.
Source: FT