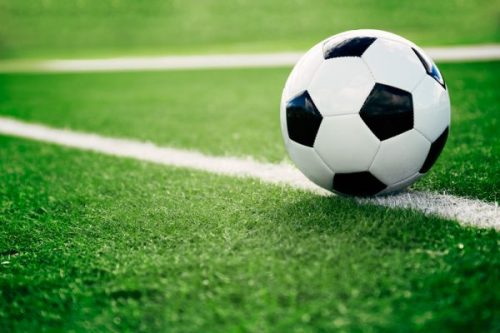 The U.S. Soccer Federation has filed a petition in the U.S. Supreme Court seeking to overturn a "radical" antitrust ruling that could expose the organization and other members of associations to liability and damages.
According to Reuters, the move follows the 2nd Circuit's decision in March that New York-based plaintiff Relevent Sports could maintain an antitrust conspiracy lawsuit against U.S. Soccer. The suit centers on a 2018 FIFA rule which bars foreign soccer clubs from holding official matches in the U.S. Attorneys for Relevent Sports are arguing that the policy unlawfully restrains competition, in violation of U.S. antitrust law.
Relevent had sought U.S. Soccer's approval to host a number of official games between foreign teams on American soil, including one between the Spanish giant FC Barcelona and Girona FC, which both compete in Spain's La Liga. The company then accused U.S. Soccer of engaging in a conspiracy to divide geographic markets and prevent competition with the country's domestic top league, Major League Soccer.
Gregory Garre of Latham & Watkins, who is representing U.S. Soccer, said that the 2nd Circuit's decision would have "immensely important consequences" for membership associations and their individual members.
"The 2nd Circuit's 'radical' decision would imperil thousands of entities that belong to membership associations providing procompetitive benefits across a wide range of industries," Garre said.
Related: Appeals Court Rules FIFA, US Soccer Must Face Antitrust Suit
In addition, U.S. Soccer argued in its Supreme Court filing that the circuit court's ruling deepened a divide among the U.S. appellate courts about the pleading standards of Sherman Act cases involving trade associations, such as FIFA, the Federation Internationale de Football Association.
"This conflict has immensely important consequences for the ability and willingness of the tens of thousands of membership associations across the United States, and their hundreds of thousands of individual members, to collaborate in procompetitive ways," U.S. Soccer said.
The case is U.S. Soccer Federation Inc. v. Relevent Sports LLC, No. 23-120. The Supreme Court is on recess, but the case will be considered by the court at the end of September at the earliest.
U.S. Soccer's petition in the Supreme Court comes as the organization and other members of associations face the potential of liability and damages, should the lower court ruling stand. If the ruling goes against U.S. Soccer, it would have far-reaching implications for associations and their members across the United States.
Source: Reuters