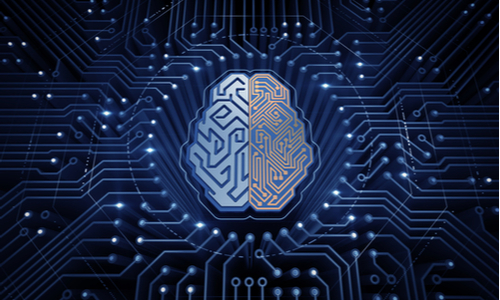 Britain is taking the lead in the regulation of Artificial Intelligence (AI) with the appointment of tech expert Matt Clifford and former senior diplomat Jonathan Black as representatives to its inaugural safety summit.
Following Prime Minister Rishi Sunak's proposal in June to position the UK as a global leader in AI regulation, the UK is set to host the first major summit of its kind on the safe use of AI this autumn.
In a joint statement, the pair said: "No one country can address this issue alone and this summit a key step in this international collaboration. We are honored to represent the UK as experts in this leadership role and will provide a platform for countries to work together on developing a shared approach to mitigate risks, while managing the incredible potential of AI."
The UK's credentials in AI innovation are strong. Matt Clifford is the co-founder and CEO of investment firm Entrepreneur First, and a chair for the Advanced Research and Invention Agency. Jonathan Black is a former Deputy National Security Adviser, UK G7 & G20 Sherpa, and fellow at the Blavatnik School of Government at the University of Oxford.
Alongside the announcement of Clifford and Black, the Department for Science, Innovation and Technology (DSIT) has also made available a £13 million funding package to go towards 22 winning university and NHS trust projects in the development of cutting-edge AI innovation in healthcare, with cash injections stretching from Edinburgh to Surrey.
Read more: UK's AI Taskforce Has A New Head
The Prime Minister said: "No one country can do this alone. This is going to take a global effort. But with our vast expertise and commitment to an open, democratic international system, the UK will stand together with our allies to lead the way. AI will revolutionise the way we live, including our healthcare system. That's why we're backing the UK's fantastic innovators to save lives by boosting the frontline of our NHS and tackling the major health challenges of our time."
The AI Safety Summit is to be facilitated by Matt Clifford and Jonathan Black and will consider the risks of AI, especially at the frontier of development, and discuss how they can be mitigated through internationally coordinated action. Matt Clifford commented: "You can think of this as a genuine summit – where there will be really crunchy discussions happening – to try to agree on a shared understanding of the risks, and as a platform for working together on mitigating them."
Still, the bigger picture is not just to avoid risks but to seize potential opportunities that come with the technology. Jonathan Black commented: "This is not about saying the UK has the one right approach that we want all countries to adopt. There are going to be many areas of AI policy where each country needs to adopt whatever works best for them."
Artificial intelligence is set to profoundly alter our everyday lives. With the UK's strong credentials as an AI innovator, the backing of the Prime Minister and a committed and experienced team of diplomats, the UK is well-placed to facilitate this major milestone in global AI regulation. The appointment of Matt Clifford and Jonathan Black to represent the UK, along with the investment of £13 million in our leading AI research projects, speaks to the government's ambition for the country to be seen as the home of "safe AI innovation".
Source: Reuters