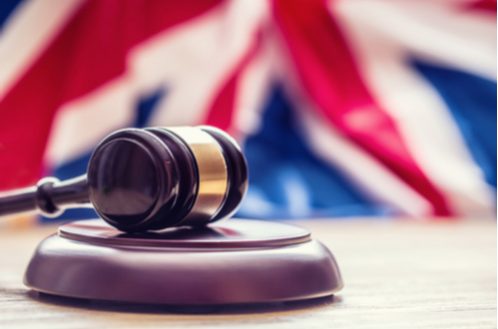 The UK Competition and Markets Authority (CMA) has reversed its earlier stance on the oversight of the container shipping industry, signaling a departure from the current Liner Shipping Consortia Block Exemption regulation. The decision comes as the UK faces the impending expiration of the exemption in April 2024, mirroring the European Union's (EU) move to end the antitrust exemption for carriers.
Initially, the CMA had released a provisional decision not to recommend the replacement of the existing exemption, seeking input from industry stakeholders at the beginning of 2023. This move was in contrast to the EU's stance, which had already proposed the end of the exemption governing the application of competition regulations.
The UK is presently undergoing a transition from the regulations inherited from its EU membership. Following Brexit, a transition period was set, and with the April 2024 deadline looming, the UK must now decide on its course of action. In January, the CMA solicited comments from the industry and related organizations regarding its intention to recommend an extension to the Secretary of State for Business, Energy, and Industrial Strategy.
Read more: UK & Others Join Against Shipping Supply Price Hikes
The Liner Shipping Consortia Block Exemption regulation was introduced in 1995 by the European Commission, allowing carriers greater flexibility in coordinating schedules and sharing capacity without the risk of antitrust violations. The exemption, renewed at five-year intervals, was a response to the transformation of the shipping industry from traditional conferences to modern alliances between carriers.
The CMA initiated an independent review of the exemption in August 2022, emphasizing historical arguments in favor of the industry's ability to work in consortia, citing increased efficiencies, enhanced competitiveness for smaller companies, and reduced compliance burdens on carriers.
Despite these arguments, critics contend that the exemption fails to deliver tangible benefits to customers and fosters unnecessary cooperation between competing lines. They argue that given the substantial market share held by large carriers, the cost of compliance with self-assessment is manageable.
Upon reviewing industry comments, the CMA noted the liner industry's persistent advocacy for the exemption's benefits. However, the contrasting viewpoints between proponents and critics underscore the complexity of the decision facing UK regulators.
As the UK navigates the final stages of its transition from EU regulations, the imminent expiration of the Liner Shipping Consortia Block Exemption adds another layer of complexity to the evolving landscape of competition rules in the container shipping sector. The outcome of the CMA's final decision will undoubtedly shape the industry's dynamics and competitive landscape in the post-Brexit era.
Source: Maritime