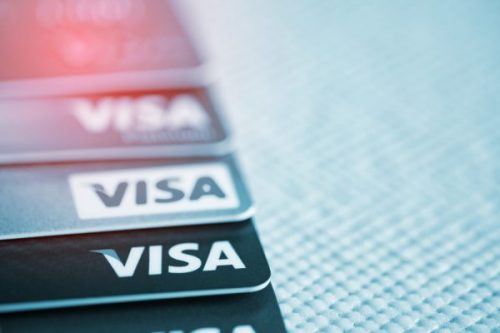 Visa, one of the world's largest payments processors, is under investigation by the U.S. Department of Justice in connection with its debit card practices and competition with other payment networks.
Earlier this year Visa disclosed in a regulatory filing that they had received civil investigative demands from the anti-trust division of the DoJ. This is part of an ongoing investigation that began earlier this year.
Visa stated that it is currently cooperating with the investigation and plans to provide the requested documents and information.
This has sent shockwaves throughout the payments industry as Visa and rival Mastercard have long held a significant dominance in the market. In 2019, the European Union accepted an offer from both companies to cut fees on payments from cards issued outside the bloc in order to avoid fines and end an EU anti-trust investigation.
Read more: Visa & Mastercard Face New Antitrust Suit Over Fees
Manya Saini, Reporting by Manya Saini in Bengaluru, states: "Visa disclosed on Wednesday it had received demands from the U.S. Department of Justice for additional documents and information over its debit card practices in the United States and competition with other payment networks."
Visa shares were down 1.4% in afternoon trading as the news spread of the high-stakes investigation. This follows the similar scrutiny that Mastercard had faced in April in regards to their anti-trust practices.
The outcome of this investigation could have huge implications for Visa, Mastercard, as well as the entire payments industry.
Source: Finance Yahoo