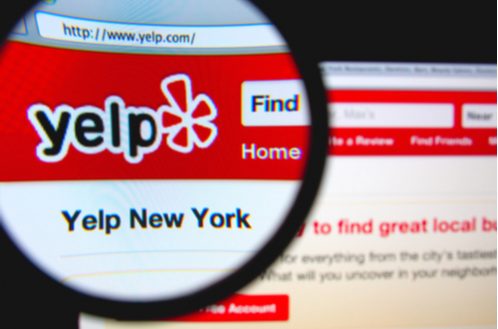 An ongoing antitrust lawsuit has prompted Yelp and a coalition of news organizations to request the disqualification of a prominent US law firm from defending Google. At the heart of the issue is the mistrust of the law firm in question, Paul, Weiss, Rifkind, Wharton & Garrison, who was initially hired by Yelp and the group as their lawyer in 2016 to offer counsel on antitrust issues, reported Reuters. 
The Justice Department has sued Google for abusing its market dominance in web advertising, and as a result, Google subpoenaed Yelp and the News/Media Alliance for information to challenge the claims. Representatives for Yelp and the news organization argue that Paul Weiss should be taken off the case, as a conflict of interest arises from them having acted as their counsel in the past.
Related: Google Loses Bid To Dismiss Advertising Antitrust Case
"This case involves a major law firm switching sides against former clients to represent an alleged monopolist," stated the attorneys for Yelp and the News/Media Alliance. Despite this assertion, a spokesperson for Paul Weiss maintained that "the firm's representation of Google is appropriate in all respects."
The decision to proceed with the lawsuit lies with Judge Leonie Brinkema, who refused a request from Google to block lead counsel for the case, Jonathan Kanter, from representing the opposition based on his prior work in private practice. This could heavily influence whether Paul Weiss will be excluded from the case, which is slated to begin next year.
It should be noted that Paul Weiss is also representing Amazon.com in various antitrust lawsuits, reported Reuters. The tension between antitrust laws and major tech companies like Google has been a constant issue in recent years as the digital economy grows more influential, with the outcome of this case having the potential to bring wide-ranging ramifications across the tech sector.
Source: Reuters