CMA Senior Director of Mergers Joins Freshfields as Antitrust Partner in London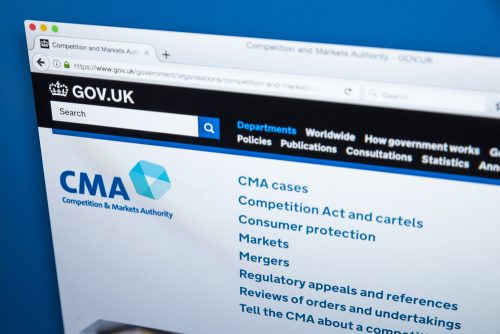 Law firm Freshfields Bruckhaus Deringer welcomes Colin Raftery, a distinguished competition law expert, to their antitrust practice as a partner in London.
Colin Raftery is set to transition to Freshfields from the Competition and Markets Authority (CMA), where he has held the position of Senior Director of Mergers for an impressive five years. With a career spanning over two decades, Raftery boasts a diverse professional background, having previously worked in private practice and served the Scottish Government. His return to Freshfields marks a return to familiar ground, having previously held the role of Senior Associate in the antitrust team prior to his tenure at the CMA.
Raftery brings with him a wealth of experience encompassing all facets of U.K. and EU competition law, enriched by his most recent role overseeing the CMA's merger control function. During this tenure, he was instrumental in engaging with high-ranking officials at the European Commission, U.S. antitrust agencies, and other national competition authorities on globally significant merger control matters. His arrival coincides with the CMA's growing prominence in the realm of global M&A, underscoring Freshfields' commitment to strengthening its position as a market leader in antitrust, supporting its expansion efforts on both sides of the Atlantic.
Read more: Freshfields Continues US Expansion With 4 Wilson Sonsini Partners
Freshfields has established itself as a dominant force in the field of competition law, boasting unparalleled expertise in mergers, cartel investigations, and standalone antitrust litigation. Notably, the firm has secured the top spot in Global Competition Review's Global Elite rankings for over a decade. The addition of Colin Raftery to the team further bolsters Freshfields' impressive lineup of former senior officials from various government agencies.
Thomas Janssens, Freshfields' Global Head of Antitrust, expressed his enthusiasm regarding Raftery's appointment, stating, "Colin is an exceptional attorney and a prominent figure in international antitrust circles. His inclusion as a partner will enhance our distinctive position in the global M&A landscape, solidifying our standing as the premier antitrust practice worldwide."
Source: Freshfields