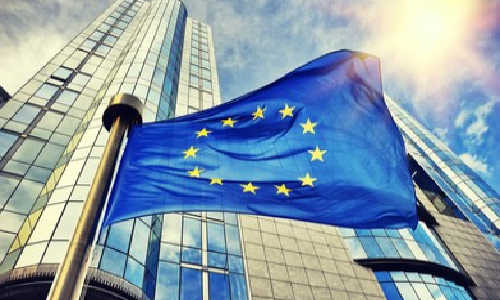 In a historic move, the European Commission's regulation on digital services, known as the Digital Services Act (DSA), is set to come into effect in ten days' time, on August 25th, for 19 of the largest digital platforms. From Instagram to TikTok and Snapchat, the law was approved by the European Parliament in 2022, with 530 votes in favor, 78 against and 80 abstentions.
Commissioner Thierry Breton, alongside his colleague Margrethe Vestager, are the main proponents of the law. It forces digital platforms to remove illegal content (including hate speech) once they become aware of it, and has been heavily criticized for its impact on smaller players, such as Zalando, an online fashion retailer. Article 13 also targets counterfeit goods, while forcing platforms to explain how their algorithms and recommendation systems target users. In the event of non-compliance, the EU can impose sanctions of up to 6% of a company's annual turnover.
Read more: Europe Stamps Digital Services Act With Final Approval
An ad hoc questionnaire conducted by digital communications regulator Arcom found that reportedly, platforms have not made sufficient efforts to combat hate speech online. On Twitter, Breton welcomed TikTok's voluntary stress test for the DSA on 18 July, but recently expressed his disapproval of the platform leaving the EU's voluntary Code of Practice against Disinformation in May. "Twitter leaves EU voluntary Code of Practice against disinformation. But obligations remain. You can run but you can't hide. Beyond voluntary commitments, fighting disinformation will be legal obligation under #DSA as of 25 August. Our teams will be ready for enforcement," he stated.
In a now infamous tweet from 2022, Breton also challenged X CEO Elon Musk, "In Europe, the bird will fly by our rules. #DSA" in reference to the platform's former logo. With the DSA due to come into effect in just over a week, the European Commission are taking a hard stance on digital regulation and how each platform handles content and information. Despite the smaller players' protests, the DSA will be in force from August 25th, with legal obligations for the 19 digital platforms to fully comply, or face severe sanctions.
Source: Verdict