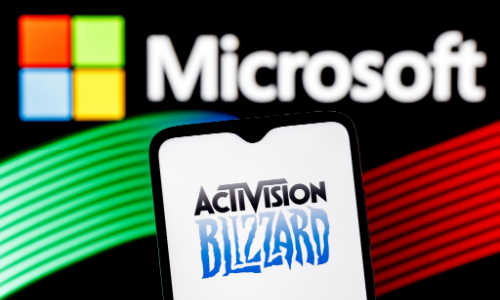 On Monday, Microsoft's appeal against Britain's block on its $69 billion takeover of Activision Blizzard was formally paused by a London tribunal, giving the parties more time to settle the dispute. This comes after the Competition and Markets Authority (CMA) announced that it could consider a modified deal proposed by Microsoft.
The CMA had first blocked the acquisition of 'Call of Duty' maker in April, citing concerns regarding potential impacts on cloud gaming's competitive state. Microsoft has since then appealed to the UK tribunal and the U.S. Federal Trade Commission (FTC), which also rejected the deal.
However, last week a federal court in the US rejected FTC's application to temporarily pause the deal. Just an hour later, the CMA announced that they could look again at the modified proposal, and that based on their discussion, a restructured transaction is 'capable of addressing the concerns that the CMA has identified', according to David Bailey, the CMA's lawyer.
Related: FTC's Attempt To Pause Microsoft-Activision Deal Rejected
It follows that both parties – Microsoft and the CMA – then applied for a two-month pause from the tribunal, in order to swiftly and constructively discuss the offered solution in an attempt to reach an agreement, reported Reuters. 
Daniel Beard, Microsoft's lawyer, highlighted the urgency of the situation: "The UK is the only impediment to closing (the deal) and speed is of the essence."
The regulatory proceedings in Britain can often be the last hurdle before a company can close on its offers, however, Microsoft and the CMA have both expressed confidence that the modified deal could be satisfactory for both sides to approve.
The tribunal granted a two-month stay, giving the parties more time to negotiate and potentially resolve their dispute. Depending on the results of the discussions, Microsoft's takeover of Activision Blizzard may still be alive by the end of this period.
Source: Reuters