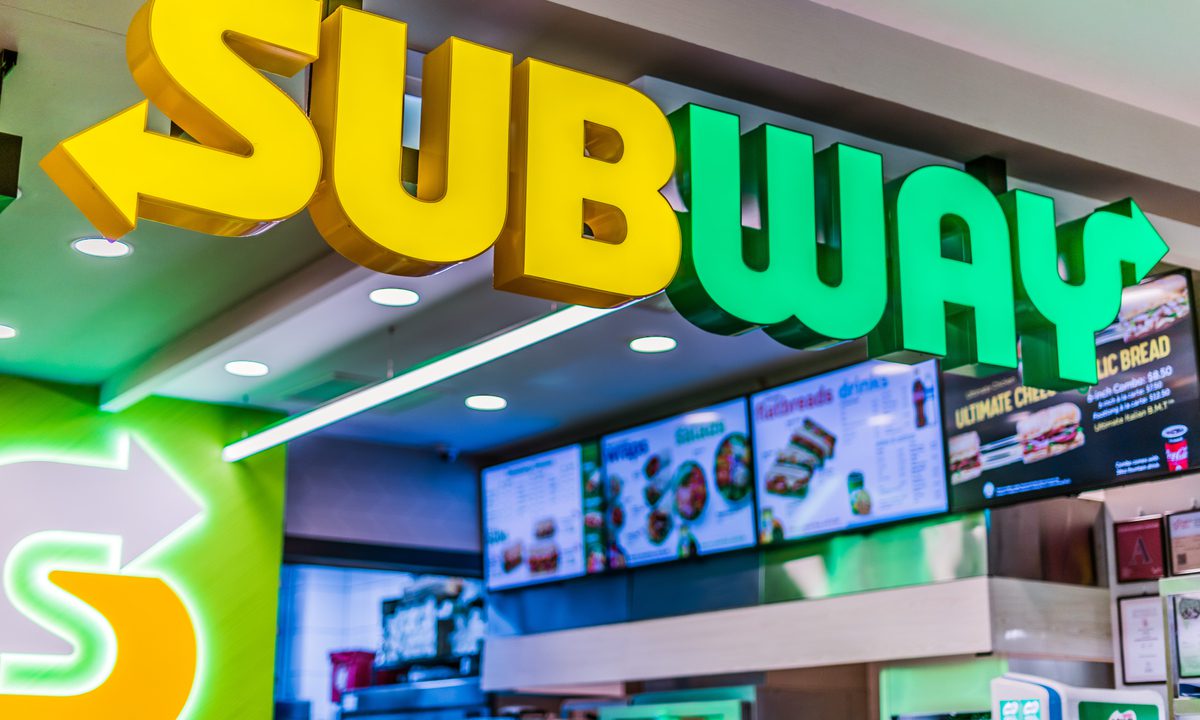 It's a new era for Subway, the iconic sandwich chain, as private equity firm Roark Capital is buying the company for $9.55 billion, which comes after more than five decades of family ownership.
Subway famously sought $10 billion, a price too high for many potentail suitors like restaurant conglomerates. That left only private equity firms to dominate the auction proceedings.
Roark's final bid came out to roughly $9.6 billion, and the firm is set to become one of the largest restaurant operators in the world once the deal is closed. The company will reportedly keep Subway as a separate entity within its portfolio.
Many have seen the sale as a move in the right direction for the declining sandwich chain, which has been hit hard over the past decade due to its $5 footlong sandwich deal and aggressive expansion.
The chain attempted to turn its business around under CEO John Chidsey, who joined the company in 2019 and has since revamped its menu, recruited new franchisees and invested in technology. In the first of half of the year, Subway's same-store sales rose a whopping 9.3%, a sign that the turnaround efforts may be taking hold.
"Roark brings more to the table than other investors would have," explains Neil Saunders, retail analyst and managing director of GlobalData analytics. "Its experience of helping restaurant brands grow will be helpful, especially in the U.S. market where it remains well below the peak it hit a few years ago."
Founded in 1965 by Fred DeLuca and Peter Buck, Subway grew from a single sandwich shop in Connecticut to a global restaurant giant. But since 2015, the chain has seen a dramatic decrease in sales. That same year, Subway was hurt by the high-profile trial of former spokesman Jared Fogle and the death of CEO DeLuca. By the end of 2022, Subway had 20,600 units open in the U.S., a far cry from its peak of 27,100 back in 2015.
With Roark at the helm, many are hopeful that Subway will make a comeback. While the chain is still closing franchised locations, the pace has slowed down considerably. The chain shuttered 571 units last year, a stark difference from the more than 1,600 restaurants it closed in 2020.
What the sale means for Subway's future remains to be seen, but what's certain is that the sandwich chain is on the cusp of significant change. Roark's acquisition of Subway marks the onset of a new era for the iconic chain. We'll just have to wait and see.
Source: CNBC