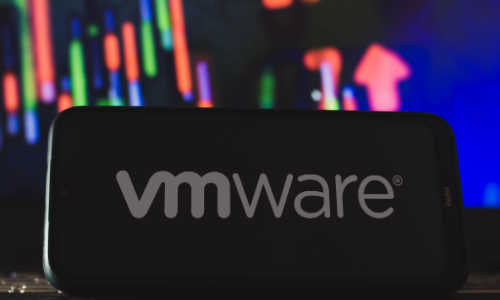 Britain's Competition and Markets Authority (CMA) gave a provisional green light on Wednesday to computer chip and software maker Broadcom's planned $61 billion buyout of cloud technology company VMware, after finding the deal would "not substantially reduce competition."
The CMA's clearance follows the European Commission's clearance last week, after Broadcom promised "concessions to address its concerns about competition."
The CMA said after conducting a thorough investigation which included Broadcom, VMware, and other interested parties, its independent panel "has provisionally found the deal would not substantially reduce competition in the supply of server hardware components in the UK."
The big cash deal, which also includes $8 billion of debt, is part of Broadcom's ambitions to become a major player in cloud technology.
The company provides hardware components for computer servers that are used by major banks, retailers, telecom operators and government bodies across the U.K.
According to ABC News, VMware is known for its cloud network technology, allowing large corporations to mix public cloud access with their own internal networks. The company also partners with the major cloud servers, such as Amazon, Google and Microsoft.
Related: EU Regulators Approve Broadcom's $61 Billion Acquisition Of VMware
The CMA said the panel also found the deal "would be unlikely to harm innovation," as the partnership between VMware and Broadcom would mean new products could not be commercially exploited by the former.
Analyst Patrick Moorhead of Moor Insights & Strategy said: "This could put Broadcom far ahead of the competition, assuming they execute. This could be tremendous,"
The CMA will now seek feedback before issuing its final report September 12. The U.S. Federal Trade Commission is also carrying out an investigation into the deal.
Andrew McDougall, CMA Director of Mergers, said: "We know how important it is that innovation and competition in supply of this technology doesn't suffer. That's why we carefully considered the evidence gathered from a range of sources, including customers, competitors and other interested parties."
"We will now consider the responses to our provisional findings, and will make a final decision taking into account the views and evidence received on the issue."
Source: ABC News