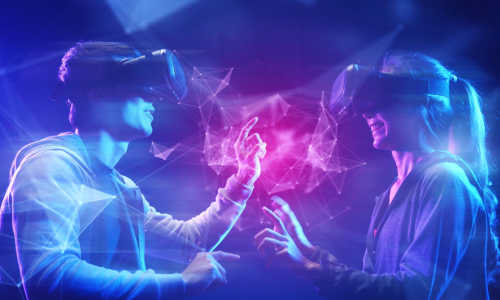 China's Ministry of Industry and Information Technology (MIIT) has announced that it will form a working group to tackle the challenges facing the metaverse sector—one of nine emerging tech sectors that the Chinese government plans to establish standards for, reported Reuters. 
The metaverse is described as an integrated innovation combining various cutting-edge technologies, such as augmented reality and virtual reality, aimed at boosting innovative business models, new business opportunities, and growth for the digital economy.
Read more: Can A "European Metaverse" Outperform US & China?
According to the MIIT, the industry currently faces "many challenges" and there is a need for standards and guidance to promote "healthy and orderly development." The lack of clear definitions in the metaverse industry encourages speculation in the market, which the MIIT is looking to resolve.
In a statement, the MIIT said: "It is urgent to promote healthy and orderly development of the metaverse industry through standardization and guidance." The working group aims to tackle this issue and promote "robust, fair and orderly development of the industry."
Source: Reuters