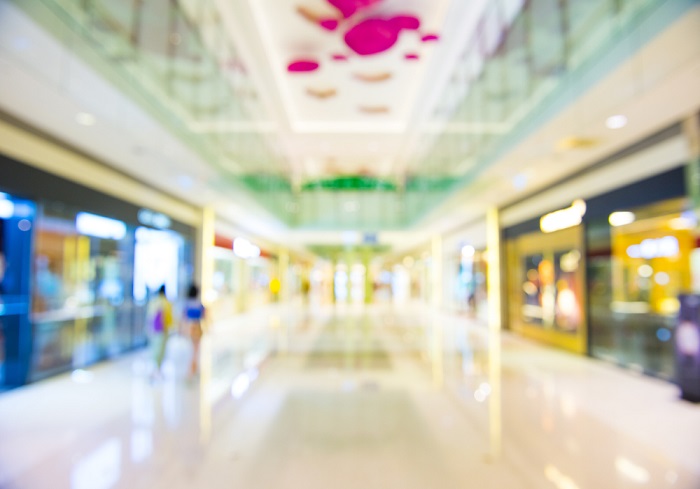 There's no doubt that Americans are fond of shopping, and during the prosperous '80s and '90s, a web of strip malls, mini malls and shopping megaplexes stretched its way across the country to satisfy those demands. However, now that eCommerce has started to nibble away at the sales traffic that used to happen in America's malls, experts are starting to question just what to do with all this leftover retail space.
The Wall Street Journal reported on the Highland Mall in Austin, Texas, a once-thriving 600,000-square-foot urban shopping center that is now being converted into facilities for Austin Community College. Despite a thriving youth culture and strong economy in Austin, no takers were found for the retail space inside the in-transition mall. Matt Whelan, principal at Red Leaf Properties, LLC, the developer in charge of the renovations for ACC, told The WSJ that there's a simple reason why retail spaces like this are struggling to find tenants.
"Competition came up and killed it," Whelan said.
While consumers still do a sizeable portion of their shopping in physical stores, the declining demand stands in sharp contrast to the rate of retail construction over the past few decades. In response, developers have had to drastically cut back on new projects. According to data from CoStar, only 60 million square feet of retail space is under construction today, compared to 150 million square feet in 2007.
Instead of focusing on real estate like malls that consolidated a single experience (shopping) in a single space, many developers are instead throwing their weight behind mixed-use properties that include residential space, commercial property and whatever else can be added on to make for a more attractive and engaging experience for shoppers that have turned their backs of the monolithic malls of the past.
"The fact is that we built far too much," Suzanne Mulvee, research director at CoStar, told The WSJ.